Due to COVID-19, many families have had to do church at home more often these days. While you can watch the sermon online and receive the spiritual nourishment you need, your kids are missing out by not being in their Sunday School classes. It's important, therefore, to have some sort of Bible lesson for your kids each week. If you're looking for at-home Bible games and activities to do with your kids on "quarantine Sundays," here are a few ideas.
Make a prayer jar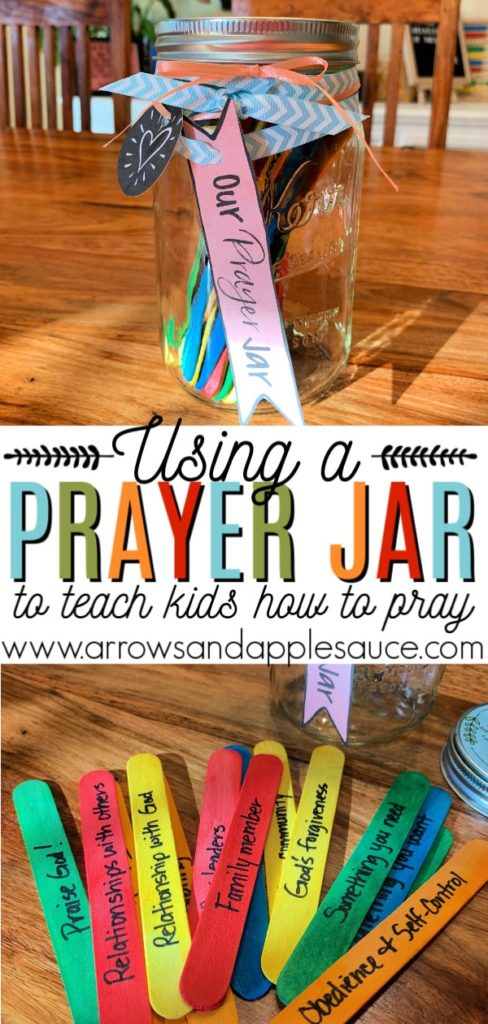 If you want to teach your child more about prayer, Kristen at arrowsandapplesauce.com has some great ideas for Bible activities on her site, including this prayer jar. You can have your child color craft sticks and then you can write on each one a prayer request or prayer prompt. Get your child to help you come up with ideas of who or what to pray for, Then fill a mason jar with the prayer request sticks. Your child can pull one out each day and use it as a guide to help them pray.
Listen to Keys for Kids
Keys for Kids Radio has been around since 1989 and there's a reason this show is still going strong! Each episode features a Bible verse, a "key" lesson, a coinciding story, and a question about the Bible/the Christian faith. Topics covered in the past have included obedience, telling the truth, and processing grief. Your kids can listen to this program online or on-demand via the Keys for Kids website or podcast apps such as Podbean. If your child has a difficult time sitting still long enough to listen to the episode, you can play it as a devotional each morning for your kids to enjoy while they eat their breakfast.
Play the Armor of God board game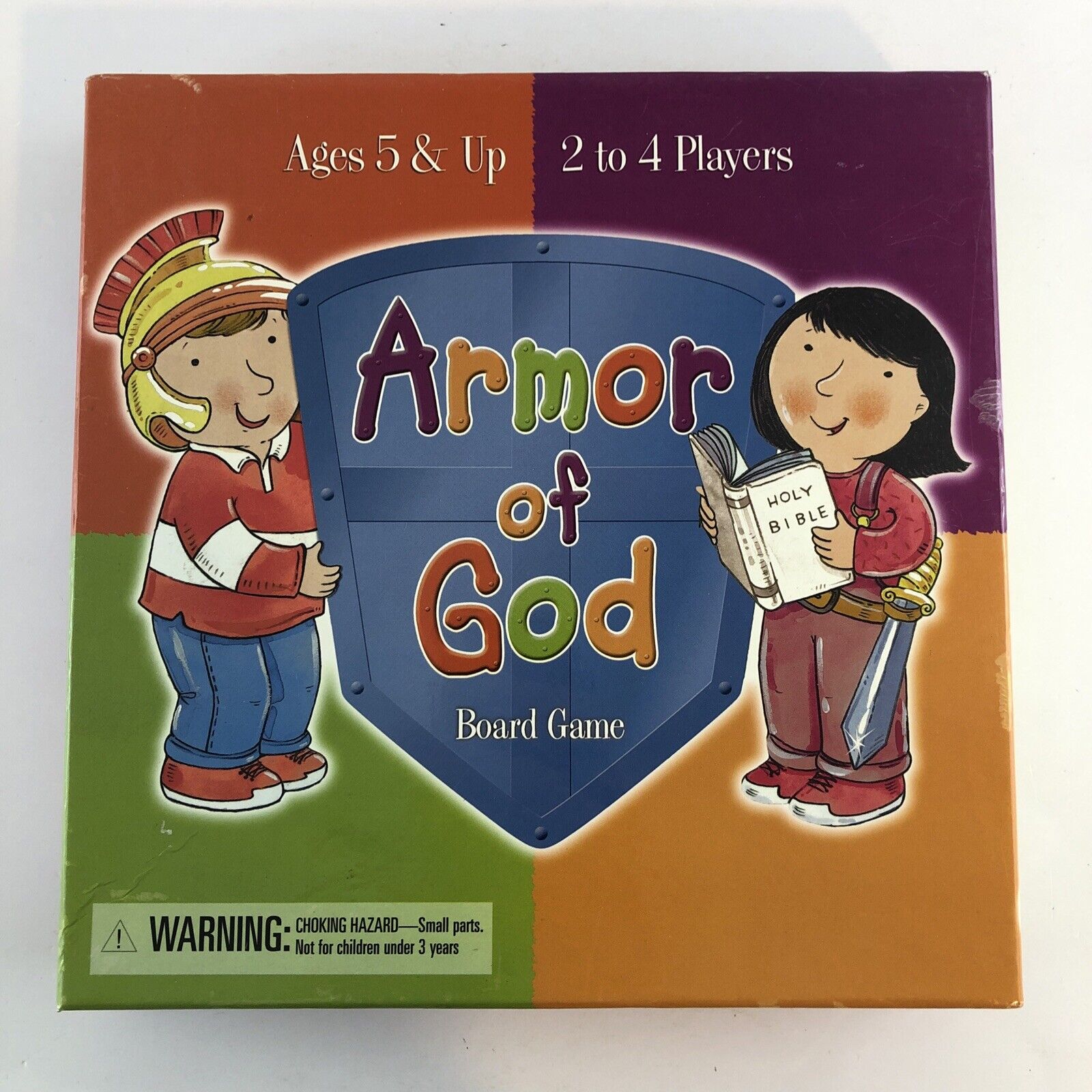 One of the best at-home Bible games we've come across for kids is the Armor of God board game. This game follows a basic roll the dice/move your piece gameplay; players have to collect all 6 pieces of armor and land on the finish line to win. Occasionally players will land on "battle" spaces, though, and they'll have to "do battle" by drawing a battle card and either gaining or getting rid of a piece of armor, depending on what the situation on the card is. The game is based on Ephesians 6:11. While it helps your child learn about the armor of God, it also helps them apply this knowledge to real-life scenarios.
Act out Bible stories
When it comes to at-home Bible games go, charades is a classic. As simple as it may be, you never know how God is going to use the stories your family acts out in your child's life. Here are some Bible stories you could have your kids act out:
-Jesus washing the disciples' feet
-Mary and Martha
-Jesus feeding the people with 5 loaves and 2 fish
-Moses and the 10 commandments
Bible games and activities can make God's Word come alive for kids. What are some of your favorite at-home Bible games to play with your child?