Fall is such a welcome reprieve for parents because the cooler weather allows us to finally get outside with our kids without sweating to death and everyone needing a bath immediately afterward! While your kiddos would be perfectly content playing make-believe with rocks and sticks and dirt while you sip on your pumpkin spice latte, sometimes it's nice to do something with them. Need some inspiration? Here are 10 fall outdoor activities that your kids will love.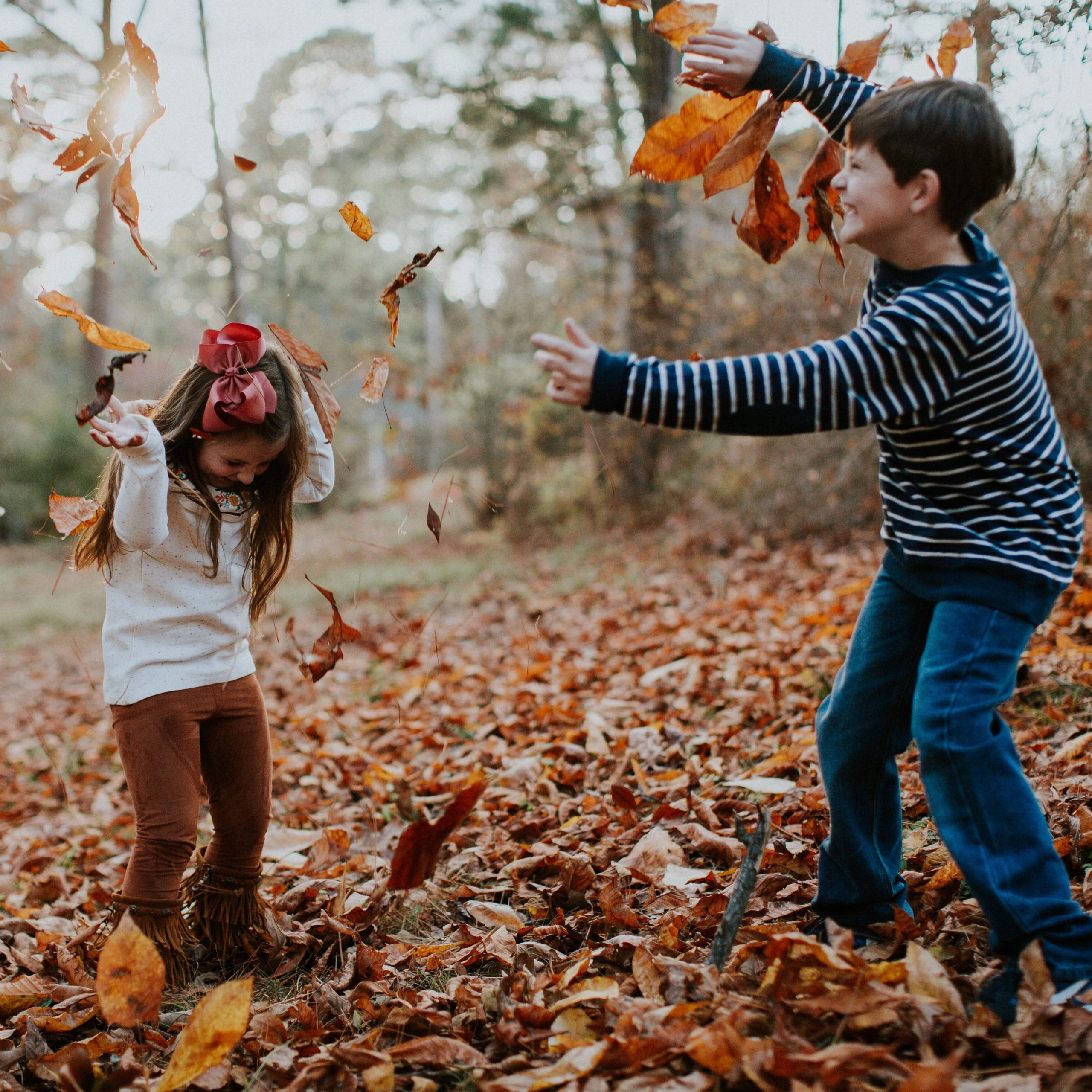 1. Go on a bike ride (on a trail or just around your neighborhood)
2. Rake the leaves and jump in the piles, or have a "leaf fight"
3. Build a fort out of sticks and branches
4. Go on a hike
5. Go on a scavenger hunt to collect "treasures" like fall leaves, acorns, pinecones, and maple leaf seeds
6. Make a bonfire, complete with s'mores
7. Go fishing
8. Do some birdwatching with binoculars and a bird book
9. Go on a walk
10. Visit a pumpkin patch
11. Rent a canoe or kayak and explore a local lake
12. Go apple-picking
13. Make leaf rubbings
14. Go on a hayride
15. Plant a garden
16. Play a game of corn hole
17. Have an outdoor movie night with a sheet and a projector (don't forget the snacks!)
18. Go stargazing
19. Go camping (your backyard will do just fine!)
20. Climb trees
21. Have a picnic
22. Visit a corn maze
23. Carve a pumpkin
Any ideas we missed that you think should be on this list? What's your kids' favorite fall outdoor activity?